Experienced Attorneys Professional Approach.
Hiring a lawyer may be one of the most important decisions a person can make.  Choosing the best lawyer to represent your interests requires a combination of research and interpersonal relationship assessment.  Understanding the professional history of your legal representative is important.  So is the way you get along with them.  After all they will represent your interests, so it's imperative that you feel they have your best interests paramount in their minds. At the Martin Law Firm, we are client focused and treat them like an extension of our family.
"Fighting for Your Interests"
The Martin Law Firm represents clients throughout the state of Mississippi in criminal and civil matters. The lawyers at the Martin Law Firm are available for either telephone or in-person consultations at no charge to the prospective client.
The Martin Law Firm actively represents clients in commercial business litigation, general civil litigation and negligence matters involving automobile truck and motorcycle accidents. Contact Attorney Brent Martin for immediate consultation.
If the matter is criminal in nature, specifically Driving Under the Influence (DUI), Driving While Ability Impaired (DWAI), Assault, Harassment, Criminal Mischief, Burglary, Drug Possession or Distribution, Sex Assault, or any crime as an act of Domestic Violence, contact Attorney Brent Martin for an immediate consultation.
Our Clients Have Happy Outcomes!
Whether Civil, Criminal or Business, our clients love our work.

" When it comes to Legal Representation in a broad range of matters, Brent is it. He has my trust in the most important of all my concerns, myself being the main one."

"Brent Martin provided me with sound advice, prompt action and a successful outcome. I couldn't be more pleased with Brent's work and knowledge!"

"Brent Martin has represented me for many years. He is always the best prepared and thoroughly prepared attorney in the room. His advice has saved me countless hours in and out of courtrooms. He has worked diligently on my behalf."

"I have known Brent Martin for almost ten years. My experience with him has always been very positive. He has a wonderful mind and outstanding people skills. He has helped me with legal matters, assisted my staff with their some of their challenges, and I am always happy to recommend him to others who need legal help."

"I have engaged the services of Brent Martin, Esq. on numerous occasions. I have found him to be particularly professional, honest, and knowledgeable. In my experiences with Brent, I have found him to be prompt with communications and always concerned with my best interests. I have frequently recommended him to family and friends, of which all have thanked me for the referral. Without hesitation, I would highly endorse Brent Martin to anyone in need of his services."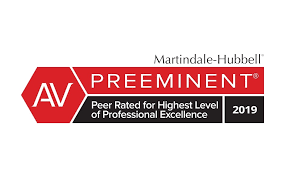 Protecting your interests and defending them to the best of our ability.
Every Person Who Walks Through Our Door Is Important To Us.
Committed to Helping Our Clients Succeed.
Every client is unique. Every case presents unique challenges. We dedicate ourselves to finding the best solutions, while treating each client as though they were family.

Free evaluation
If you have any questions regarding the law firm or our areas of practice, please fill out our contact form or call us at (228)284-2014 to arrange an office consultation.